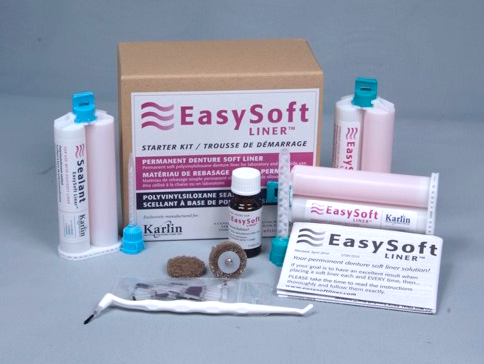 Starter Kit / Trousse Démarrage
SKU #0501
Soft Liners are a medical-grade soft-polymer material applied to the tissue fitting surface of your denture base. It behaves like a shock-absorbing cushion when you are chewing. Soft liners can be applied to new or old dentures in relines and rebase situations. Unlike other soft liner cartridge systems, EasySoft™ delivers:
Shore A Hardness 28
Superior bonding
Repairable
Versatile in application
35 Minute curing time
No matter how you process, EasySoft liner™ will work for you!
Contents/Contenu:
Instructions for use / Mode d'emploi
2 x 50 ml Easy Soft liner
1 x 50 ml Easy Soft liner silicone sealant/silicone de scellement
10 ml Easy Soft liner adhesive / adhésif
14 x 6.5 mm mixing tips/ embouts mélangeurs
10 x 3.2 mm mixing tips / embouts mélangeurs
1 brush holder/support à pinceau
20 disposable brushes / pinceaux jetables
2 polishing discs / disques de polissage
1 mandrel/mandrin
Downloads:
PERMANENT DENTURE SOFT LINER
Permanent soft polyvinylsiloxane denture liner for laboratory and chairside use.
MATÉRIAU DE REBASAGE SOUPLE PERMANENT
Matériau de rebasage souple permanent silicone polyvinyle siloxane pouvant être utilisé à la chaise ou en laboratoire.
 back to Products
Karlin Dental Distributors:
Call Us: ( +1 )  877 922 2622
Email Us: easysoftliner@gmail.com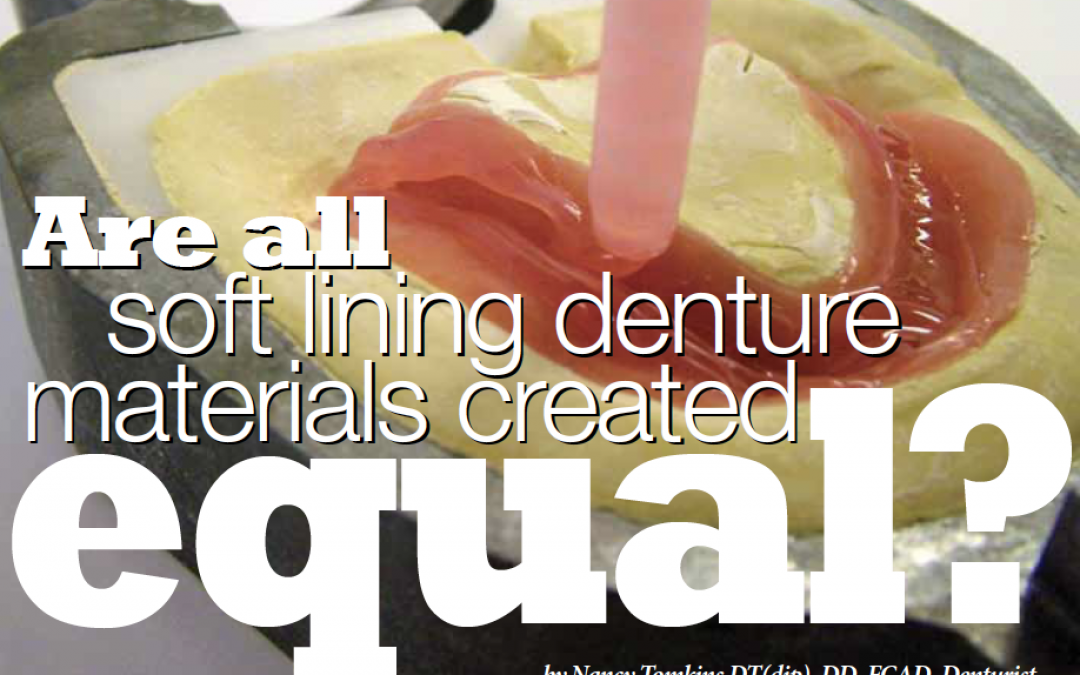 EasySoft does not contain ethyl alcohol or debutyhlphatale. EasySoft will remain permanently soft and will not crack after years of wear. The closed surface structure of EasySoft prevents the build-up of candidas albicans on the tissue bearing surface. This problem has plagued the soft lining industry, until now.